Title and Application Forms
NY Title and Application Forms | New York Statewide Abstract
Take advantage of Statewide Abstracts huge online database of title and application forms. This is part of the company's mission to make our clients job easy and effortless. If it's related to title insurance, you can probably find it on our company website. These forms may be downloaded and saved to your computer or other media for your convenience.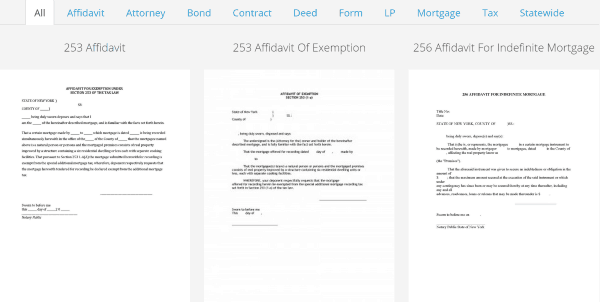 The Statewide Abstracts Title and Application Forms Repository has downloadable documents that are either Microsoft Word or PDF files. Some of the forms offered are a Quit Claim Deed, Building Loan Mortgage, Affidavit for Deed in Lieu of Foreclosure, Attorney Checklist, New York Estate Tax Affidavit and many, many more.
All these forms are right at your fingertips on the Statewide Abstracts website. This convenience is all part of our commitment to our clients. The company-wide goal at our is to offer clients a smooth transaction from origination to closing. To achieve this, our New York title insurance company has dedicated legal, production and sales staff works hard to quickly produce a quality product for our clients.