Don't Be Alarmed: Home Ownership Dips Again
NY Home Ownership News | New York Title Companies
Our title insurance company is keeping an eye on dipping home ownership. According to the Commerce Department, home ownership in the U.S. fell to 63.5 percent in the second quarter, reaching its lowest point in 35 years. U.S. home ownership peaked in 2004 at 69.4 percent. Although the downward trend continued in the second quarter, Realtor Mag reports that economists are optimistic about the future. Reasons for the bright outlook center on the improved job market and millennial home buyers.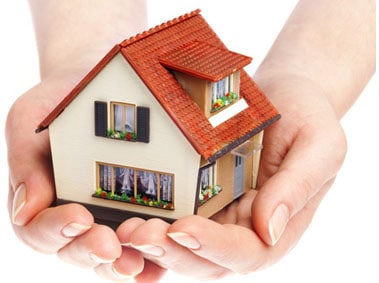 The unemployment rate is at its lowest point in seven years. 5 percent unemployment is considered full employment by many economists so the current unemployment rate of 5.3 percent is very good news. A better job market should help wages to increase helping more first-time buyers enter the housing market. More motivation for first-time home buyers is the shrinking availability of residential rental property. A stronger job market has already been at work increasing household formation in the rental market and the second quarter residential rental vacancy rate of 6.8 percent is at its lowest point since 1985.
Another reason for optimism is the maturing of the millennial generation. Born from 1980 to 1995, millennials number 75 million and may outnumber baby boomers as early as this year.* While home ownership dipped overall, the second quarter rate of home ownership increased among those 35 and younger. Joel Naroff, chief economist at Naroff Economic Advisors, told Reuters, "As the millennials age, it's expected they will start buying more homes and hopefully this is a sign that this trend is beginning,"**
While American home ownership is currently low, the improved job market combined with the ever growing number of millennial homebuyers points towards a positive future. Rather than be alarmed, when can we expect home ownership rates to increase? Andres Carbacho-Burgos, senior economist at Moody's Analytics, told Reuters, "We think that the home ownership rate is close to bottoming out, but we don't expect it to start rising substantially before 2017,"** Although the home ownership rate may get a bit lower before it starts increasing, and it may be 2017 before significant gains are made, the tide certainly seems to be turning in favor of a healthier rate of American home ownership.
If you would like more information always feel free to contact our title companies team!
*"Tipping Point for Millennial Home Buyers?," Realtor Mag, Daily Real Estate News (Thursday, March 26, 2015)
**"U.S. Home Ownership Hits 35-Year Low, Renting in Vogue," Reuters (July 28, 2015)